---
Type: support knee pad
Quantity: 1pc
Material: metal + cloth
Color: black
Size: 30 * 10 * 9cm / 11.79 * 3.93 * 3.54 inch (L*W*H)
Net weight: 225g / 7.94oz
450g / 15.87oz 
Will these fit my knees?
Yes!
One-size-fits-all.
The length of the brace and both upper / lower straps are fully adjustable
Do they hurt?
Our braces can be worn comfortably under or over pants without giving you a rash or burning sensation behind your knees
Package Includes
Depending on your order

1 Pc or 2 Pcs ap™ Knee Powerbooster
Imagine how you could improve your limited range of motion in your knee joints in less than 30 days?
The ap™ Knee Powerbooster are your solution to a more supple and agile lifestyle, away from the pain of earlier days
Why do I need this?
The Knee Powerbooster is a kind of shock absorber for the legs and in particular for the knee - it allows you to jump, back up and do the activities you love
⤷ Jump up, lift heavier than ever before, walk easier and even stand longer

The brace provides optimal support and stability for people with complaints in the knee region. These often include sprains and strains, inflammation, pain and tendinitis.
The brace protects the sensitive joint while boosting your performance !
⇾ It is not only a recovery tool, but just as much a tool in everyday work and at home
Feel the power

The Knee Powerbooster relieves knee pressure by up to 20kg per side
This is a total of up to 40kg (88lbs) that is supported
A feeling like walking on clouds 

⇾ You have never worked so lightly in the garden, at home or at work

For the Young and Restless  

⤷ Do you have to lift heavy, climb a lot of stairs?
⤷ Do you like to be active outdoors and indoors a lot?
⤷ Do you have to stand for long periods of time or are you actually just sitting? 

The Knee Powerbooster is suitable for all those who want to support their body.
It doesn't matter if there is already pain, how old you are, what gender you are or what body type you are.

Wear the Knee Powerbooster when and where you want - no matter what you plan to do and when - gardening, hiking, geocaching, walking - you will be surprised
Pioneering design
The Knee Powerbooster is based on a spring-loaded system and therefore offers significantly improved lifting power

As the first knee brace of its kind in the world, it adapts to virtually any knee with a flexible strap, making it comfortable to wear above or below your pants

You no longer have to worry about the brace slipping, itching or becoming uncomfortable
the Knee Powerbooster is designed with breathable, moisture-wicking and non-slip technology. 
Correct attachment of the ap™ Knee Powerbooster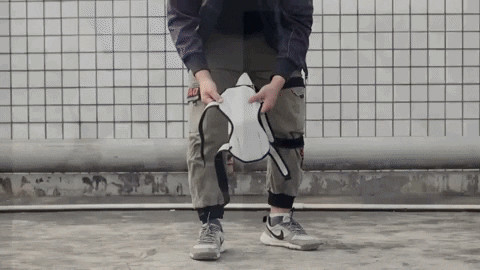 Correct care of the ap™ Knee Powerbooster and correct disassembly 
With the ap™ Knee Powerbooster, aching knees are a thing of the past
⇨ 
You want to create a beautiful flower area?
No problem with the
ap™ Knee Powerbooster
⇨ 
You finally want to walk up to your favorite viewpoint again?
No problem with the 
ap™ Knee Powerbooster
⇨ 
You want to run up the two flights of stairs to your loved ones?
No problem with the 
ap™ Knee Powerbooster
⇨ 
Want to save time and be more productive carrying multiple packages together?
No problem with the 
ap™ Knee Powerbooster
Because we know how helpful this product is we ordered 260 pieces. But they run out quickly and when we reorder, the price will probably be a little higher
Grab it now!
Oh, and before I forget, you're fully covered with our ironclad 60-day money-back guarantee. Either the ap™ Knee Powerboosters make your daily life easier or you get your money back - no questions asked
That's why get yours now! Click the "add to cart" button to get your ap™ Knee Powerbooster today for only $65!